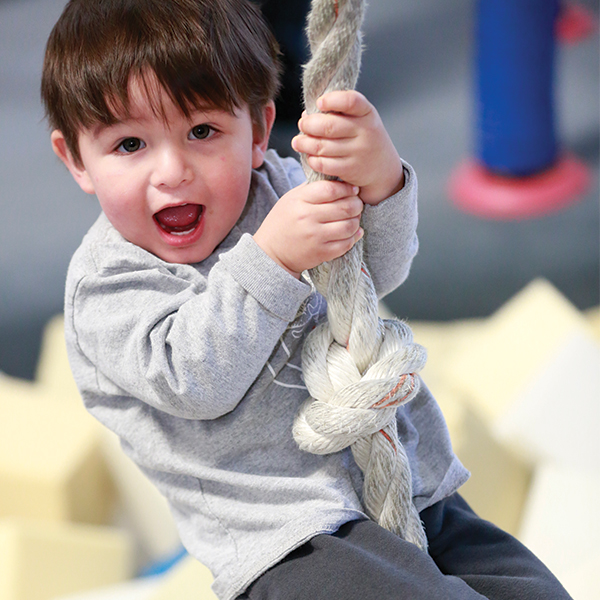 Preschool
Gymnastics
For preschool children ages 3 to 5 years.
5 levels with 16 sequential lesson plans in each.
80 pre-installed lessons.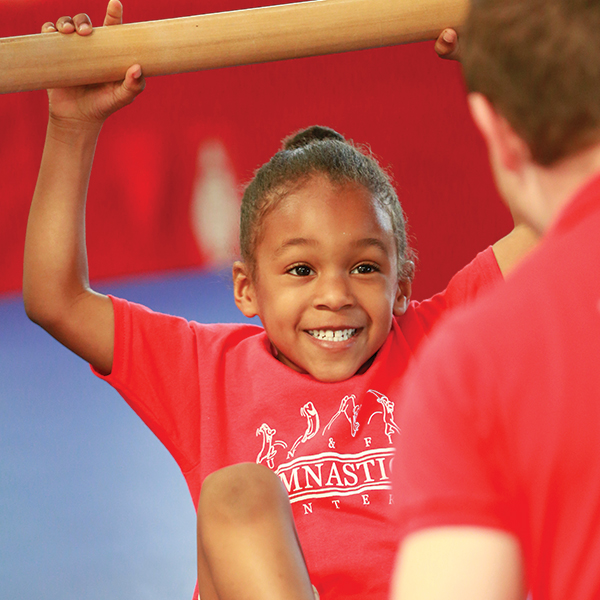 Recreational
Gymnastics
For girls and boys 6 and older,
each with 6 levels of lesson plans,
totaling 168 pre-installed lessons.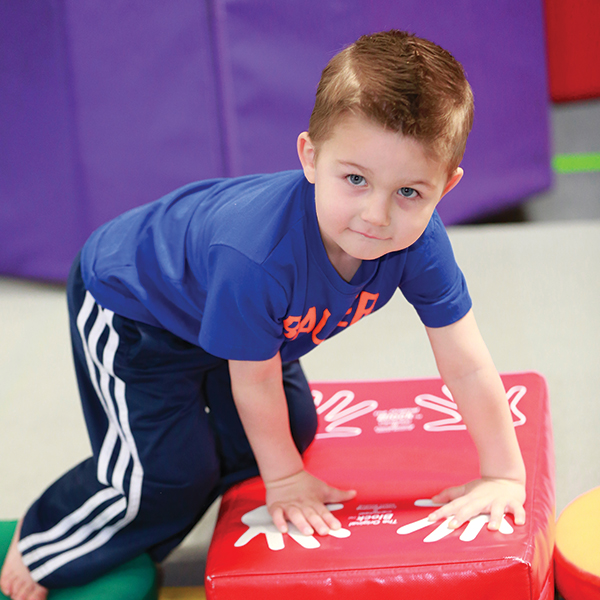 Fun & Fit Skill Tracking
Curriculum "Core" Skills
For staff training, student achievement,
reward and retention. This content syncs
with our famous Poster Reward System.
Gain value from day-one and jump
ahead of your competition in 4 easy steps!
Video Tutorial Support Makes Learning Easy and Efficient!
Featured Video Tutorial Samples
Parachute Slip 'N Slide
Activity Tutorial
Handstand Roll
Activity Tutorial
Powerful Search
Function Tutorial
How to Create a
Lesson Plan Tutorial
Step 1: Train Teachers in Skills, Progressions and Safety
Trackable "Core" Skills in the Fun & Fit Gymnastics curriculum help create a teaching standard for your instructors as they learn how skills are taught and passed. Check skills off in lesson plans as they are introduced and learned. Student achievement is available with Star Posters, providing tangible rewards for success.

Classes can be organized based on skill levels. Plus, an additional 1,200 games, drills and progressions have been added, each with video demonstration to make lesson plans fun and exciting while enhancing safety.

From forward rolls to front flips, your instructors will master your curriculum, training where and when they want…the Smart Moves™ teaching system is accessible on smart phones, tablets, computers and can be printed.
Step 2: Lesson Plan with Ease
Once your instructors are up and running teaching with progressions competently and safely, they are ready for Lesson Planning – putting the curriculum skills into an organized teaching plan for their classes.

The system comes with 250 sequential lesson plans pre-installed. They can be used immediately or edited to better fit your unique needs. And you can create your own lesson plans from scratch!

There is also a built-in lesson planning wizard, providing fast and simple guided lesson creation.

Even your newest and youngest instructors can create professional and organized lesson plans specific to the ages and levels of the students in class.
Step 3: Customize and Grow your Curriculum
YES! – you can add your own activities and skills, copy and edit pre-installed skill or create new lesson plans for Themed Classes, Summer Camps and Special Events. Plus, Smart Moves™ provides a PERSONAL CLOUD for uploading manuals, documents and files for your organization making them available to your staff anywhere and anytime.

Add new skill progressions quickly and easily.

You can even create Single Skill Focused lessons for things like Tumbling Clinics.

Smart Moves™ allows you to customize to your unique program needs, editing lesson plans, activities, settings, levels, tags, classes and commonly used terms.

Premium Subscriptions also available allowing you to add your own logo, customize the colors and branding to highlight your brand to your customers plus many more features!
Step 4: Skill Tracking and Student Achievement Made Easy!
Easily upload your students and class data.

Use our Fun & Fit Gymnastics Program trackable skills OR install your own curriculum OR do both!

Check skills off using lesson plans, or by class or student search.

Reward students as they pass skills and levels with our Curriculum Poster Reward System, a proven achievement and enrollment retention program used in hundreds of clubs since 1991.

You can also generate student Report Cards to show parents how students are learning.

Sample Skill Tracking Screenshot:
The Fun & Fit Skill Tracking Curriculum Star Posters can be ordered separately based on enrollment needs
for less than 70 cents each from Into Ink Printing – CLICK HERE for more information and to order.
I love doing what I do! Gymnastics is my life and I've been lucky to surround myself with people who are of the same vein.
I have come to rely on technology and resources to help me run a successful business.
Every serious gym owner needs this!
Best part of using it?  The fact the games and skills are shown instantly out of each lesson plan. What an opportunity for teachers to just click on it and have it explained. It virtually does away with the dreaded weekly staff meeting to explain the lesson plan-that saves time and money!
We love the user friendliness of Smart Moves. Smart Moves Team have been great at answering questions we have and helping us solve problems even before they arise. Using Smart Moves has been a great experience and we are definitely excited [for our gym] to keep moving forward with this platform.
When I first saw the Smart Moves concept, I thought that it was the innovative future of Curriculum management. It is the way future classes and coach/instructor training should be done. It is the only customizable program out there that allows you to add your own content, as we expect to do.
We love Smart Moves! This program is user-friendly, organized, and a wonderful resource for training our staff. We appreciate that it is able to be customized to our specific needs and easily shared within our coaching staff. If you are looking for assistance in growing your curriculum, Smart Moves is the way to go!
We are extremely pleased with the Smart Moves program. It offers lesson plans and its a great training tool for our coaches.
It has made my life so much easier already. Takes time out of my lesson planning.
Smart Moves has saved valuable time and provided excellent resources for our staff
improving the overall quality of the program.
DEVELOPED BY AN EXPERT YOU TRUST
Meet the Content Author
JEFF LULLA
Smart Moves Fun & Fit Gymnastics Online Teaching Program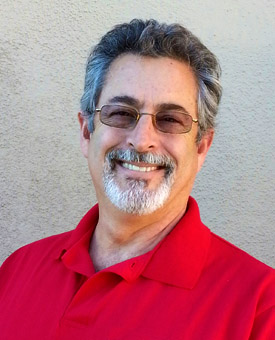 Jeff Lulla is a USA Gymnastics (USAG) University Instructor, member of the USAG Business Ambassadors Team, a National Safety Instructor for USAG, co-author of the USAG Kinder Accreditation for Teachers (KAT) Course, an industry consultant with clients in the USA, China, the United Kingdom, Vietnam, Australia and Canada. Jeff has been a member of the USAG National Safety Review Board, seminar presenter for the Amateur Athletic Foundation, the US Association of Independent Gymnastics Clubs, Australia Gymnastics Federation, Canada B.C. , Alberta and Ontario Gymnastics and USA Gymnastics. He also served on the USAG National Preschool Advisory Panel and has lectured at the USAG Business Owners Conference presenting on recreational gymnastics, youth fitness, technology and marketing.
In 2006 USA Gymnastics presented Jeff Lulla the Business Leader of the Year Award. Jeff Lulla earned a B.A. degree in Physical Education from CSUN in 1976, and has over 30 years of teaching and coaching experience.
In 1985 Jeff opened the first Fun & Fit Gymnastics Center in Burbank, California and in 1988 opened the second Fun & Fit Gymnastics facility in Santa Clarita, California, acquired Imagymnation Gymnastics in Simi Valley in 2008 and sold it in 2012. Fun & Fit Gymnastics Centers also contract with private schools and their local city Park and Recreation Departments teaching recreational gymnastics both on and off site.
In 1991 Jeff began to license a self-esteem building curriculum developed at Fun & Fit to other gymnastics schools and fitness clubs. Since then, hundreds of gymnastics and youth fitness programs internationally have been licensed to use what is called the "Fun & Fit Gymnastics Program". In 2012 Jeff partnered with Smart Moves, an online curriculum and lesson planning platform based in New Zealand.  Since then he has installed Fun & Fit Gymnastics curriculum, along with 1,000 additional and customizable skills, drills, games and activities into the platform and, along with his team, built 250 progressive lesson plans. Gym clubs subscribing to the Smart Moves planner can add their own content, edit Jeff's content and access everything on any web browser.