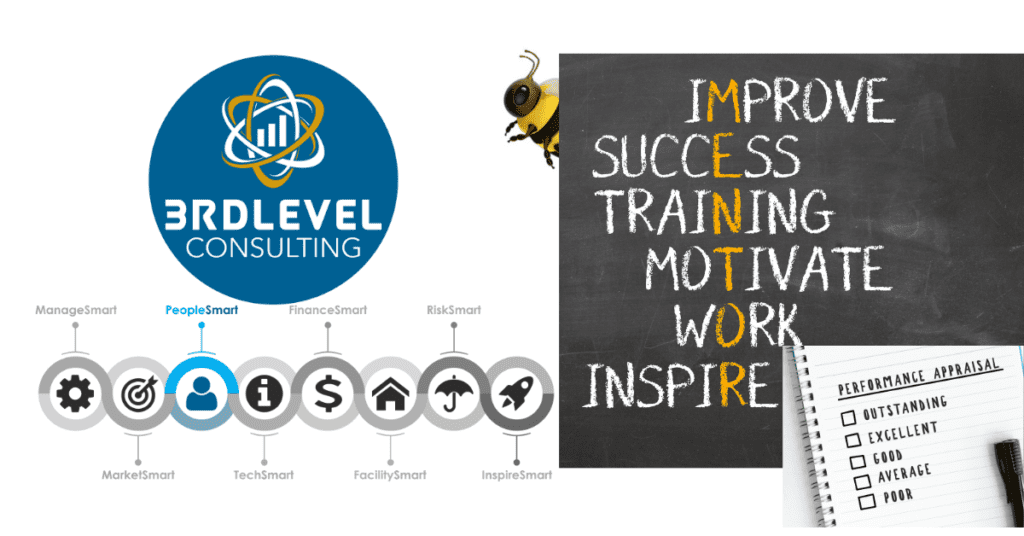 High Impact Systems for Monitoring & Mentoring
Now that you have solved the #1 challenge to Find, Attract & Hire Staff, you are ready to strengthen and develop your staff for career success. Beyond training, on-going systems to mentor and monitor performance, well-being and overall cultural engagement are critical components that create a cohesive team. These systems will engage employees to stay with you for the long haul, make your life easier, and make your work-life balance a reality.
MENTORS
Setting up mentors for your newly hired staff starts the first day on the job. At that point, both a peer and leadership mentor should be assigned. If you don't already have a mentoring program, use the ideas below to establish a structure. If you would like additional advice, we would be happy to help and you can contact us HERE.
Co-worker / Peer Mentor – Day 1 of employment assign and introduce the new staff member to a peer mentor. A co-worker mentorship program goes a long way to improve loyalty and camaraderie from the start. When determining the match for the peer mentor choose from your tenured staff who are relatable, personable and have something in common with the new hire. Provide the mentor with ideas to cultivate the mentor/mentee relationship such as icebreaker questions, reimbursement for a meet up at a coffee shop or lunch or list of commonly asked questions with answers.
Manager / Leader Mentor – Although the Leadership Mentor should be assigned by the first day on the job, meeting with the Manager/Leader Mentor should occur sometime in the first 2 weeks. Letting the new staff member get acclimated first is recommended. Ideally, this mentor is in a leadership position but is not the direct manager of the employee. In some cases, this might be difficult to avoid if your company is smaller or just getting started and has limited leadership roles. Similar to the peer mentor, the leader mentor will need training as a mentor – provide icebreakers, suggestions on meetings, a recommended schedule for how often, Q&A, etc.
Mentor/Mentee Relationship – As mentioned above, some items to cultivate a relationship may overlap between the two types of mentors while others may only be covered by one. The role of a mentor is simple – to provide support and guidance to mentees and help them on their pathway to professional and personal growth. The mentee's goal should be to learn and absorb as much information as they can from their mentor.
Key components of the mentor/mentee relationship
Provide guidance and honest feedback
Actively listen and communicate
Respect each other's time and talent
Share advice and give insights
Build relationships – ask questions – provide knowledge
Availability and investment in mentee's success
Ways to Connect
Meet up for a casual lunch or coffee – spending time together
Team building exercises with mentee-mentor partners
Set up a quick 10-minute touch base session (in person or phone call)
Planned Lunches
Planned Meetings before or after shift
General Conversation Topics
Career & Performance Advice
Staff survey type questions to get candid answers
Concerns
Personal Updates
Suggestions for Improvement on the job, at the company
Conversation Starters for Mentor to Mentee
Where do you see yourself in 6 months, 1 year, 5 years?
What do you like best about your job (so far)?
Have you had any conflicts come up? How did you resolve?
How are you feeling about your work-life balance?
Conversation Starters for Mentee to Mentor
What do you wish you would have known when you were starting out?
What opportunities will I have for promotion?
What suggestions do you have for (insert scenario) here?
Where can I improve?
MONITOR
Monitoring progress and performance takes a lot of work and continued due diligence. If done properly, monitoring is a team effort that includes co-workers, leaders and even the customer (parents/caregivers). Setting a timeline / schedule for both monitoring and providing feedback must be part of your employment handbook with specific expectations.
Areas to Monitor
Training Course Completion
Certifications (CPR/First Aid, Safety, Background)
Onboarding & New Hire Training Tasks
Teaching
Leadership
Following Procedures / Rules
Technical Skill development (i.e., LEAP)
Staying Informed (SmartEDGE or Google Forms)
Types, Tools & Timing (for assessments)
No matter the type of evaluation, having a plan with a timeline is critical. As they say, "time flies when you're having fun." It is very easy for more time to pass than expected if you don't have specific, required timing on all evaluation types, even informal check-ins.
Formal Performance Evaluations are critical for fair assessments of job performance and pay determination. A minimum of an annual review is required, but including a mid-year review is strongly recommended. Because the nature of a formal review can be so time consuming, a modified version for mid-year will make achieving the goal of completing this task more realistic. Performance review records should be stored with employees' official documents in a confidential, secure location.
Things to Think about for Formal Performance Evaluation Process
Timing – Annually or Twice a Year (recommended)
Who Completes the Reviews – Self, Peers, Leaders
Who Conducts the Face to Face
Method/System – Electronic, Paper
Creating the Record
Evaluations should align with Position Agreement / Handbook
By using a combination of Google Forms and SmartEDGE, you can create, assign, track and record the entire process. If you need help getting started, sample evaluation forms and other helpful documents are available to DOWNLOAD for free. If you want to save time by having one of our experienced consultants by your side, we can help with a personalized consultation by clicking HERE.
Informal Evaluations and Feedback are equally as important as the formal process and should be part of your daily, weekly, monthly employee development plan. Timing should be more frequent than the formal evaluation. Providing regular feedback gives employees the opportunity to improve on areas that need work and to receive praise for what they are doing well. One of the most important relationship builders to make your system work is regularly scheduled one-on-one meetings with the employee's direct leader.
Informal feedback can be casual and fun as well. Doing a daily huddle at the start of the shift can provide reminders, inspiration and motivation to a group. A daily huddle is a great time to do "on the spot" awards for recognition too.
Feedback delivery can be challenging (more for some than others). The basis for acceptance of candid feedback is having strong relationships and established culture in advance. When working with ultra-perfectionists who struggle with any type of criticism, providing feedback that is used constructively can be a challenge. Self-reviews on their perceived performance on their position agreement helps immensely in this situation.
Providing motivational feedback is critical to keep your employees happy and engaged for the long term. Honest feedback will help both leadership and employees grow personally and professionally. Showing appreciation and recognition for improvements and rewarding solid performances is necessary for retention. Being authentic while expressing appreciation balanced with constructive feedback on areas to improve builds well-rounded relationships and long-term, loyal staff members.
The Golden Rule ~ "Do unto others as you would have them do unto you."
This is really the bottom line for having great employees.
How do you want to be treated? Treat your employees the same way!
Happy employees are better employees, and the care and attention you give them
will trickle down to your students and families and ultimately will benefit everyone!
~ Marty Robert, Backstage Dance Studio
In order to sustain success and provide employees with valuable tools to continue growing both personally and professionally, mentoring and monitoring systems must be in place and just like any other system should be regularly evaluated for improvement. Would you like help with a review of your systems? 3rd Level is here to help! Click HERE to set up a consultation.
Click HERE for the FREE Downloads
3rd Level Consulting offers regularly scheduled webinars on topics of value to your business.
Click the picture to the right to sign-up for current or to receive recordings of past webinars.
Meet The Contributors
The contributors have successfully served children's activity centers, gymnastics gyms, dance studios, cheer gyms, swim schools and child care centers worldwide for 35+ years.
Recent Biz Buzz Blogs – Click HERE to see full library