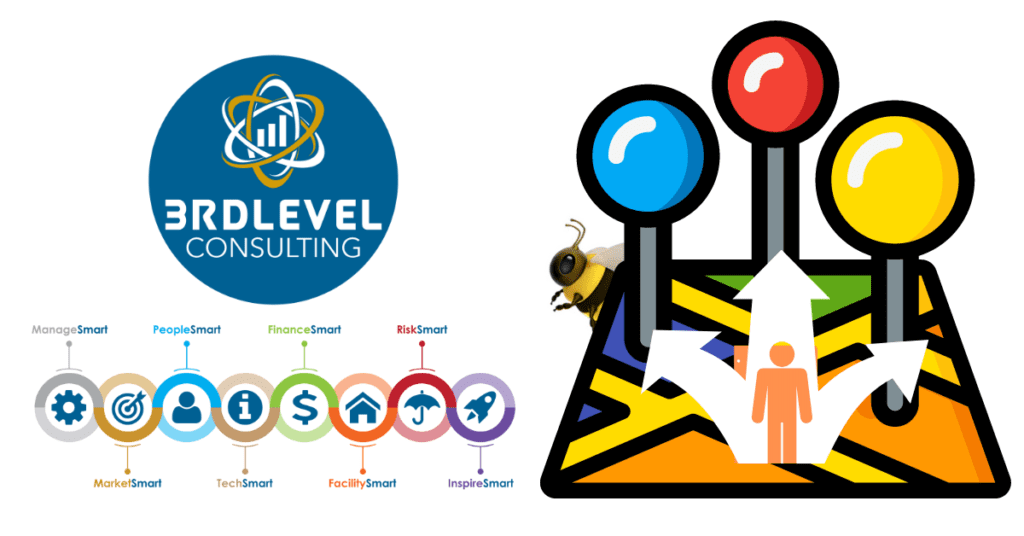 Is Business Expansion Right for You?
When thinking about expanding your business, so many things come to mind.  We are here to help you sort through all of those "things."  In this blog, we will focus on helping you determine if you are ready for more space.  We know that you may also be considering adding programs or buying another business.  In a separate upcoming blog, we will be talking about both of those topics in more detail.
Add Programs
Are you struggling and need more revenue? Do you have staff with skills in other activities that could provide new revenue streams to your business? Adding new programming in your current facility could be the answer to your money problems. Adding new profit centers is the easiest and least expensive way to generate more income.
You have clients that trust you with their children. By offering new activities, many parents will sign up their children or siblings instantly filling several classes. It can almost be as simple as putting out a flyer to current families. For example, if you offer gymnastics and have a party room, that space could become your dance or martial arts studio. Many families in your program already enroll their children or siblings in these types of programs at other businesses. Why not have them at YOUR facility?  By offering complimentary activities, the parents can save time by only driving to one destination. Of course, several steps are involved when preparing to successfully add new programs so we will cover that in more detail in our next blog.
Buy Another Business
Do you have staff members who may eventually leave in search of new challenges or advancement?  If there is no room to advance within your current business, the best employees may become the key staff or managers at your competition. Even worse, they may start a business and become your competition. Buying another business can reduce competition, enable price increases, enable you to acquire expertise in programs you do not offer, provide opportunities for your current staff and provide cost savings through economy of scale.
There are many considerations when the opportunity to buy a competitor or complementary business arises.
First on your mind should be;
1) does it make common sense
2) how much the acquisition will add to your bottom line and
3) will you get a good return on your investment?
Other questions are:
1)What are the strengths and weaknesses of the target business?
2) What can you improve upon?
3) Have you prepared staff for moving up into management?
4) Is there already strong key staff in place?
We will delve into this topic in further detail soon
Add Space
Is your business bursting at the seams?
Do you have large waiting lists?
Do opportunities exist that are not being fulfilled in your market?
If so, it may be time to add space by expanding.
There are several ways to expand in order of expense they are:
Reorganize your existing facility
Rent additional space in the same building
Rent a larger facility and move
Buy a building
Build a new facility.
The more expensive your choice of options, the more important it is to make sure it is the right decision.
Define your goal – Do you want to add space or new activities to your existing facility? Make sure you're armed with the right information for your project. Hiring an expansion expert can save you time and money while you continue to focus on running your business.  If you would like to talk to someone about expansion, click HERE.
Make sure you take an inventory of where your business is and whether you really need more space. If you are basing your decision on large waitlists, make sure the list represents potential new students. Many people on your waitlist may be just looking to find better class times and not represent new customers. Others customers on the list may have gotten tired of waiting and have moved on to other activities.
The right steps to exploring expanding your business space.
        Phase 1 – Feasibility Study
Analyze your market – Invest in quality demographics to determine the number of students available in your draw area. Take into consideration what percentage of available families can afford your activities. Remember, there are competitors also fighting for those same students. This is particularly important when adding new activities. Every decision you make should be guided by demographics.
Identify your goals and potential programs – You may want to allocate more space for existing programs, or you may want to diversify. Brainstorm to consider what activities you can add that will compliment your existing programs and what programs can bring in new students that you would not normally reach. One example is a sports facility adding tutoring or an educational component.
Compare location options – Location, location, location cannot be repeated enough. A more expensive property in a great location is usually worth the additional cost. Great visibility means less advertising costs. Consider the building layout and the cost of necessary renovations.
Study your competition – Hire a mystery shopper to check out your program and your competitors. Give the shopper a form that rates each of the critical customer experience areas.
Do a space analysis – How much space do you really need to maximize existing programs, and what is the ideal amount of square feet for new programs you may add? This will guide you on the maximum size of a facility you need. You want to build large enough that you will need 2 to 3 years to grow into the facility while not over-building.
Capacity of the Facility – Once you have determined the ideal size of your future facility, do a check of the maximum capacity for each program. This step is the final check on the facility size. You do not want to find out after you move in that you are significantly over or under built.
Staffing – Make a forward-looking organizational chart that projects the management staff you will need as your business grows in the future. Continually, "train up" your staff to develop the skills necessary for them to become directors, assistant directors and floor managers. Educating your staff will improve their knowledge, assist in retention and develop the future leaders you need as your business expands and grows.
Click HERE to set up a FREE Feasibility discussion.
Phase 2 – Facility Plan
Project costs – Make initial estimates of the costs associated with your expansion project. These include: new equipment needs, construction or renovation expenses, signage, pre-marketing, possibly new branding or website changes, loan fees, deposits (if leasing space), CAM's (common area maintenance costs), etc. Once you determine the total costs, you can determine the cash you need from your pocket or that of an investor.
Budget – Determine the total monthly payments for the mortgage or leased space and any equipment loans. Now you are finally ready to create your budget. Make sure to take into account the most critical financial step – the breakeven budget. How many kids do you need to pay all of the bills? The breakeven point is more difficult than it appears. As you add students to break even, you need more staff so costs go up.
3 year Pro-forma – For bank loans and most investors, you will need 3 years of projections showing growth and profitability. Remember, your income projections need to be based upon Step 1 – the demographics and market.
Rent vs. Own– This is a question we are always asked. Is it better to lease or own? In almost every case, it is better to own a building than rent. The breakeven point is usually about 8 years. After 8 years, the gain in equity from the loan balance being paid down, the rent savings from having a flat mortgage payment and the appreciation of the property value over time makes it an easy choice. The difficulty is in having the down payment necessary to build or buy a building. Owning ½ of a building is also better than leasing. If you cannot buy on your own, consider looking for an investor within your clientele.
Project demographics and financial analysis, coupled with experienced experts, is often the difference between a struggle and success. If you are interested in building or starting a facility 3rd Level Consulting can help you with a Feasibility and/or New Facility Study, customized to help you accomplish your goals. We have helped hundreds of owners like you sidestep fatal flaws. We will help you feel confident that your business plan is ready to present to the bank.
Contact 3rd Level Consulting to make your dreams a reality.
3rd Level Consulting offers regularly scheduled webinars on topics of value to your business.
Click the picture to the right to sign-up for current or to receive recordings of past webinars.
Meet The Contributors
The contributors have successfully served children's activity centers, gymnastics gyms, dance studios, cheer gyms and swim schools worldwide for 35+ years.
Recent Biz Buzz Blogs – Click HERE to see full library