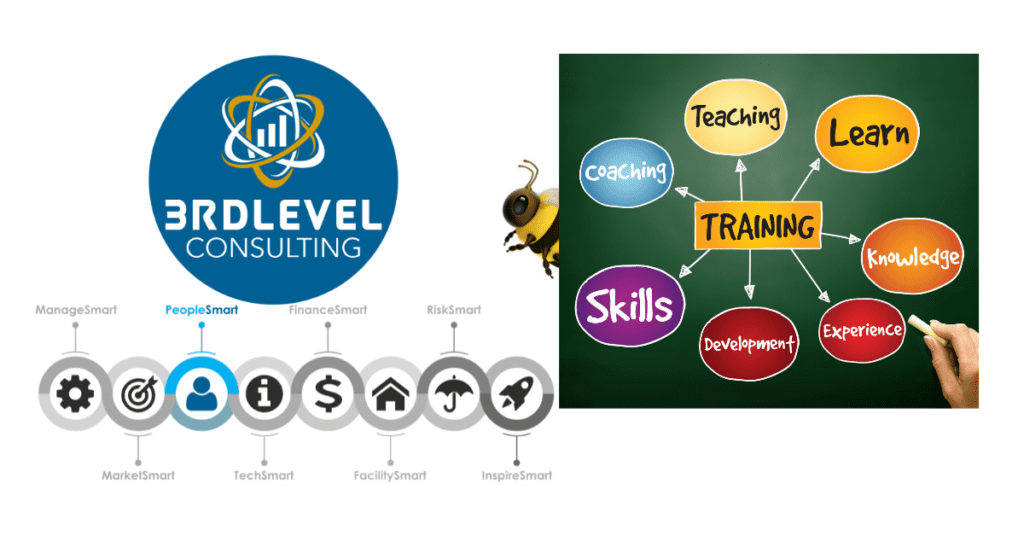 Creating Your Onboarding System to Engage Employees
Fantastic, you have completed the eight steps to FIND and HIRE and now have your top-notch candidate (or candidates) ready for onboarding.  An effective training system is a key to retaining exceptional employees.  Your training system must be organized and designed to set your employees up for success in your company.
In order to conduct effective staff training, several steps need to take place BEFORE any training begins. Being prepared will result in more effective onboarding (including orientation and training) resulting in a more engaged new-hire!
"Investing in your staff and their success is the only way to assure that they will do everything they can to provide you with your success."
~ J Orkowski, Gymfinity Gymnastics
Do you have an organized onboarding system?  When the new staff member walks in the door for his or her first day are you prepared so he or she feels welcomed?  We are here to help you make sure you have your bases covered. Interested in a free consultation to review, build or improve your system?  Click HERE to set one up.
Who & What? Determine who in your organization will be doing what training tasks
In a smaller organization, one person may wear many hats which makes it even more important to spell out details so all bases are covered.  Several examples are shown here to provide guidance when establishing your plan.
Human Resources

Employment Forms (W4, I9, Direct Deposit)
Certificate Tracking (First Aid, CPR, Safe Sport, Technical Training etc.)
Payroll information

Administrative

Schedule – Company Calendar (special events, closures)
Employee Handbook review

Expectations
Review most important items verbally (including the organization chart) do not just expect the new-hire to read the entire handbook cover to cover

First Aid Protocols
Staff Meetings & Communication Methods
Company Website Review of all programs/departments

Specific Job Tasks

Instructor – Teaching

Class Management – stations vs circuits, rotations
Class Rules – safety rules, bathroom, parent interaction
Attendance and Mobility
Technical Training – progressions, spotting, coaching feedback

Administrative – Office

Greeting Protocols – i.e., always greet with a smile (and name)
Software – CRM, time sheets, customer communication
Office – copy machine, coloring sheets
Phone Protocol – scripts
Daily Tasks
When? Create your Training Timeline
Determine your expectations and design your On Boarding timeline starting with Orientation until New Hire Training is completed (normally within 3 months). The process transitions to on-going training and professional development when you expect the new employee can handle the task(s) at hand independently whether it is teaching, administrative, maintenance or otherwise.  Establish checkpoints along the way, but be prepared to adjust timelines where needed.  A fluid plan will result in more success and less frustration on the part of the trainer and trainee.
Questions to consider for your Onboarding System:
How long is your probationary period – what is your timeline?
At what point and how (timing and structure), are you evaluating progress?
"The training and ongoing encouragement and support that your staff receives is a key component to success in our industry. We should approach this training process the same way we do with our students. Do what comes naturally to most of us. Put your "teacher brain" on and teach, support and celebrate your staff as they navigate their growth journey within your organization."
Katy Heddens, Black Diamond Gymnastics
A detailed timeline provides organization
and a sustainable plan.
SAMPLE TIMELINE FOR ONBOARDING SYSTEM
PRE-ORIENTATION
Email / Text / Call to provide details on what to expect Day 1
Background checks
Forms needed for the first day
ORIENTATION STAGE
First Day of Orientation
Staff apparel – are you ready with a staff shirt (that fits)?
Mailbox for new employee
Name tags
Employment packet
Binder for organizing important papers
Simple things like how does the person "punch in," record time, breaks, end of shift, etc.
Clear communication and documentation of where to go to find ALL the info they need – tech tools. Do not expect a new hire to remember everything they are told verbally!
Assign peer-mentor – a co-worker mentorship program will greatly improve loyalty and camaraderie right off the start. We will talk more about this in our next blog on staff retention.
First 2 Weeks of Orientation
Orientation Training Hours – Example: 2 weeks of training (paid training wage) hours scheduled training with senior staff in all applicable departments.
Orientation Assessment (2 weeks) – make sure ALL hiring forms are turned in and determine (with the senior staff) if the candidate is ready to move to new-hire training stage or if more time is needed at orientation stage. See below for more ideas on assessments.
Weeks 3 – 4 of Orientation (if needed)
Additional Standardized Training
30-Day Assessment to move into new-hire stage
NEW-HIRE TRAINING STAGE (14 days – up to 3 months)
All hiring paperwork must be turned in
A "regular" schedule is provided based on the level of responsibility.
30, 60, 90-day Assessment
ON-GOING TRAINING (for new and all staff)
Staff Meetings
Department Meetings
Spotting Clinics
Training Clinics
Online Teacher Training (i.e., LEAP, Patti Komara, Gymnastics Progressions)
Seminars and Conferences
Training Assessments – things to consider
Frequency
Who is responsible (manager, trainer)
Method(s) for both technical and relational reviews
Peer feedback
Parent / Student feedback
Recording and Monitoring with a tool like SmartEDGE – Performance Dashboards for Instructor Excellence, Office Excellence, Program Managers & Office/Owner Key Performance Indicators available to all 3rd Level Members.
You can download more ideas HERE.
"If you provide them (employees) with solid information and resources, teach them how to use those resources and use positive reinforcement to encourage them along the way…you will set them up for success. Your students, your staff and your business will grow as a result and contribute to an energetic and positive learning environment for all."
Katy Heddens, Black Diamond Gymnastics
How?  Creating Transformational Training
NOW you are ready for Transformational Training. Transformational Training is sustainable and engaging and leads to loyal, long-term, dedicated staff members.
Check out our Blog, Simple Steps to Find Exceptional Employees with examples of Character Traits that you will want to incorporate into the training segments shown below.
3rd Level Consulting has developed 4 sets of Performance Dashboards with detailed Key Performance Indicators (KPIs): Instructor Excellence, Office Managers, Program Managers, and Owner/Operators. Each KPI Dashboard is linked to either training courses or details within the KPI Development Process.  An infographic showing each of the 8 components for Instructor, Office and Program are included HERE in our downloads.
For example, the Instructor Excellence Performance Dashboard (KPIs) has a precursor Instructor Excellence Training Course that includes 8 areas each with specific training.
Personal & Professional Development
Character & Intent
Appearance & Energy Level
Class Management
360 Degree Safety – SAFETY – First, Last and Always.
Technical Knowledge
Use of Technology
Teamwork & Communication
The Office Managers Performance Dashboard (KPIs) has a precursor Office Excellence Training Course
Personal & Professional Development
Office Space Organization
Office Position Duties
Office Team Training
Database Coordination
Company Technology Hub
Customer Relations
On-going Customer Focus Culture
A future blog will focus on KPI development so we will just touch on a few high-level items here.  The Program Manager Performance Dashboard (KPIs) focuses on development within the KPIs.
Personal & Professional Development
Program Development
Staff Development
Marketing & Sales
Facility Efficiency
Risk Management
Retention & Growth Targets
Inspiring Leadership
REMEMBER
First Day = First Impressions
Your Culture started in the Interview – now is your chance to prove it!
Benefits of a Solid Training System
Improved performance
Increased engagement
Increased employee retention and growth
Positive moral and work environment
Happy Customers
Saves $$$
You can create your own orientation and onboarding training and time-line system utilizing the stages above and adapting suggestions from the FREE download folder OR if you want to work with a business coach to customize and implement a complete solution for YOUR business, 3rd Level can help!  Click HERE and we can chat with you about providing a complete end-to-end onboarding and training system for engaged employees.
3rd Level Consulting offers regularly scheduled webinars on topics of value to your business.
Click the picture to the right to sign-up for current or to receive recordings of past webinars.
Meet The Contributors
The contributors have successfully served children's activity centers, gymnastics gyms, dance studios, cheer gyms, swim schools and child care centers worldwide for 35+ years.
Recent Biz Buzz Blogs – Click HERE to see full library